Wendy, What's Good?
by RHOAtea Staff 10/1/15
While many of us remember Kim Fields for her days as "Tootie" from NBC's Facts of Life or "Regine" from Fox's hit sitcom Living Single, soon we'll get to know her as a "peach-holder" on Bravo's Real Housewives of Atlanta. Quite frankly, Wendy Williams has a huge problem with that. Read on for more tea.
WATCH NOW: Did Kim Fields Make The Right Decision About RHOA?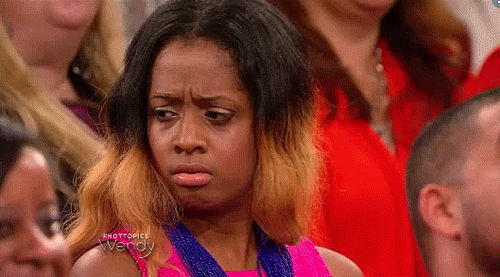 Is that shade Wendy?
Probably so. On an episode of The Wendy Williams Show earlier this week, Wendy made it very clear she was impressed with Kim Fields — AKA Tootie from The Facts of Life — was joining the RHOA Season 8 cast.
"There's Kim Fields, slumming," Wendy said when glancing at the Season 8 cast picture. "I like Kim Fields, I just don't understand why she's now a Housewife."I don't understand why a woman so accomplished would be on a reality show full of fights and arguments. They're going to tear you down," she added as a warning. (Kind of like she's doing right now)
And the shady talk show host didn't stop the shade there. In fact, Wendy went on to say Kim is only doing the show because she needs money. The Shade is REAL!
See for yourself, check out the video!
Yeah, so when Kim heard the news of Wendy's remarks she took to Twitter to get her together. However, given the former child star's newfound reality TV fame, we were a bit taken back at her civilized response. (we'll give her a season or two till she's "reading" like Phaedra)
Wonder if Kim Field's "kept it cute" in order to keep a good relationship for when she starts appearing on talks shows to promote the show. Either way, we'll be watching to see if this gets any juicier.
What do you think? Take the poll below and Share this post to your Facebook 🙂
http://www.wedgies.com/question/560ae46106396c0a00001f74